I've said it before and I'll no doubt say it again – our primary school isn't very good at sport. They do enter lots of competitions, but they don't do much training or necessarily choose their strongest team.
My daughter loves swimming and was very excited to be picked for a gala at her absolute favourite swimming pool – the outdoor pool. Now I'm not a lover of swimming and, although the outdoor pool is very beautiful, we don't go very often as it's usually too cold (in my opinion). My daughter, of course, is made of much sturdier stuff.
Having remarkably come fourth in the relay in a school swimming gala recently, could my daughter's team equal or improve on that in the latest gala?
The day before the gala, she discovered it wasn't your usual, serious swimming gala. It was a fun gala, with races like the 'bucket race' and the 'ice cream race'. She wasn't entirely sure what those races were about, but she was picked for them anyway.
So, on a grey, not particularly warm, slightly drizzly morning, I went to watch her in the gala. The parents were wearing coats. The kids were standing around in wet swimwear, despite being told to put clothes on or wrap themselves in a towel. Sturdy stuff.
There were seven schools taking part and every race was a relay, with most races having a boys' race and a girls' race.
In the very first event, the beach ball race, in which they had to swim keeping a beach ball under control, the boys from her school came first. First?! Then my daughter swam in the girls' beach ball race and they came second. Unbelievable!
We weren't in with a chance of winning, were we? Maybe our school is better at fun sport than proper sport?
Then there was a fourth place and another second. It was still looking pretty good. Their team was a bit of a mixed bag, with some very good swimmers and some not so good. But it looked like the other teams were a mixed bag too.
The ice cream race involved swimming with a large inflatable ice cream. It didn't matter how you held it, as long as you did hold it. My daughter was the first swimmer in her team and  set off at a very good pace, holding the ice cream in one hand and swimming with the other, winning her leg. Things slowed down a bit after that, but they came third, or maybe fourth.
The 'canoe race' was a strange combination of swimming woggles tied together, with two swimmers holding onto it and swimming together. That looked like very hard work. But the biggest fail came in the 'hat and sunglasses' race. The hat and sunglasses weren't provided by the organisers, teams had to provide them themselves and our team had a rather big, floppy Australian hat, which didn't take kindly to being in the water and restricted the kids' vision to such an extent that one child swam her entire leg in the wrong lane.
The bucket race involved two boys and two girls and a seaside bucket containing a ball. The kids had to swim on their backs and keep the ball inside the bucket. My daughter is like lightning on her back and swam the first leg. She won it. Some of the kids were holding the buckets up high out of the water as they swam, goodness knows how. One of the kids from my daughter's team dropped the ball, but didn't realise. So the ball remained where it was, until the boy swimming the final leg picked it up. They came a respectable third. Or maybe a respectable fourth.
They came a respectable third in the final race too, a proper relay with no comedy props and two boys and two girls.
At the presentation, the cheers got increasingly louder as they announced the teams in reverse order. I'm sure I wasn't the only one not only cheering the teams who came fifth, sixth and seventh for their sportsmanship, but also because it meant we weren't fifth, sixth or seventh ourselves!
We were fourth. Out of seven. One place off the medals. Definitely respectable.
And the teacher knows exactly which hat she won't be using next year!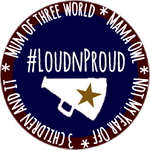 SaveSave